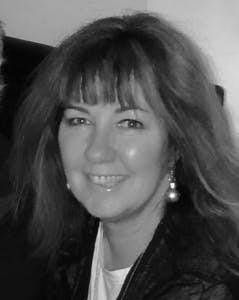 People ask…what made you get into real estate? The answer is, I think I've always 'been in real estate'. How so? Well, when every other little kid was playing games or fighting in the back seat of the car, I was staring at the houses going by, mentally checking off whether I would like to live there or not…as in was it worthy and beautiful!
Fast forward 15-20 years and I'm 26 and have saved enough for a down payment for a townhouse in Kits. Fast forward another 4 years and I've sold that and bought a house in East Van with two other friends. Transferred through work to Victoria in 1995 whereby I bought another house with savings in the lovely and eclectic Vic West – which totally reminded me of Kits before it became all trendy!
Numerous property transactions have ensued over the years…and it feels like real estate has not only been my hobby and number one choice as an investment vehicle, but it has always been my passion. I can't stop looking at and evaluating houses.
Then when the opportunity presented itself for me to change gears after a long and storied newspaper career, I noodled around the notion of becoming a Realtor®. When I say noodle, that process took two years…as I really needed to feel and believe I was going to bring something to the table if I was going to get into the real estate industry.
In 2014 I made up my mind and jumped in. What is it you might ask…do I bring to the table? It's easier in point form:
• An experienced real estate investor with a decent sized portfolio
• An excellent working knowledge of both Vancouver and Victoria, enabling me to be of great assistance to folks relocating from Vancouver
• A passion for redesigning so we can get that extra bathroom in or convert a downstairs family room and laundry room into a rental suite
• Adherence to the 'golden rule' – I always put myself in my buyer's or seller's shoes…and ask the question: How would I want to be treated in this scenario?
• Outstanding negotiation skills – with a philosophy of how can we make it so that everyone feels like they're winning
• Care – yes, I really do care. I care about reading & understanding the strata docs, I care about disclosing everything relevant and material to the purchase or sale, I care about doing the research at the municipal level, I care about understanding the nuances of the house: perimeter drains, mould, window seals, heating systems, crawl spaces, attics, foundations etc.
• The combination of my education, training, investment background, knowledge, experience and work ethic allow me to deliver to you an exemplary experience.
Bottom line: you will feel looked after, supported and backstopped every step of the way. And, of course, we cannot forget the most important thing, which is to:
Love Where You Live!